Bulwinkleland,
California, USA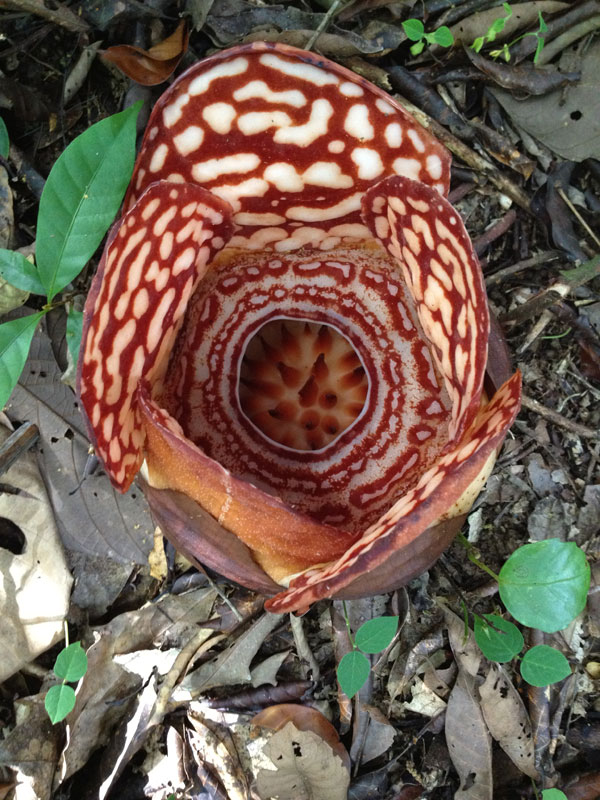 Rafflesia pricei, photographed with an i-phone by Richard Ward at the end of July,
2012, not far from Kola Kinabalu, Borneo. Not to copy, not to imitate, but to attempt to
emulate the way of nature is so often the artist's calling. This curious habit in itself
can make one's life, which can sometimes seem so hollow and meaningless, instead
sumptuous and worthwhile. For some of us, that is why we attempt to do art and craft.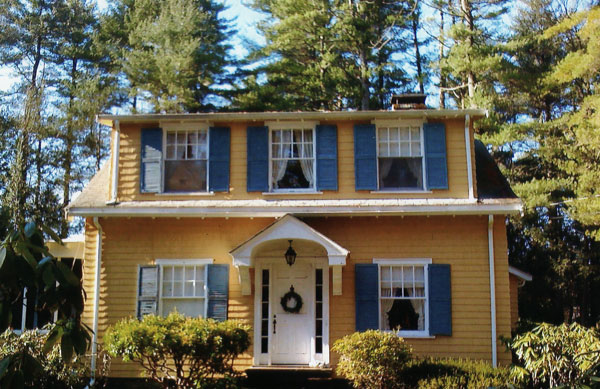 Bulwinkleland in Weston, Massachusetts and, below, Oakland, California.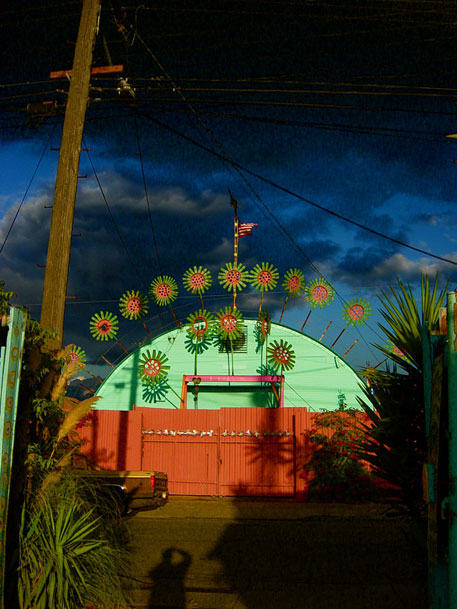 And below, Bulwinkle Plaza, Emeryville, California. Art in a public place. 1993.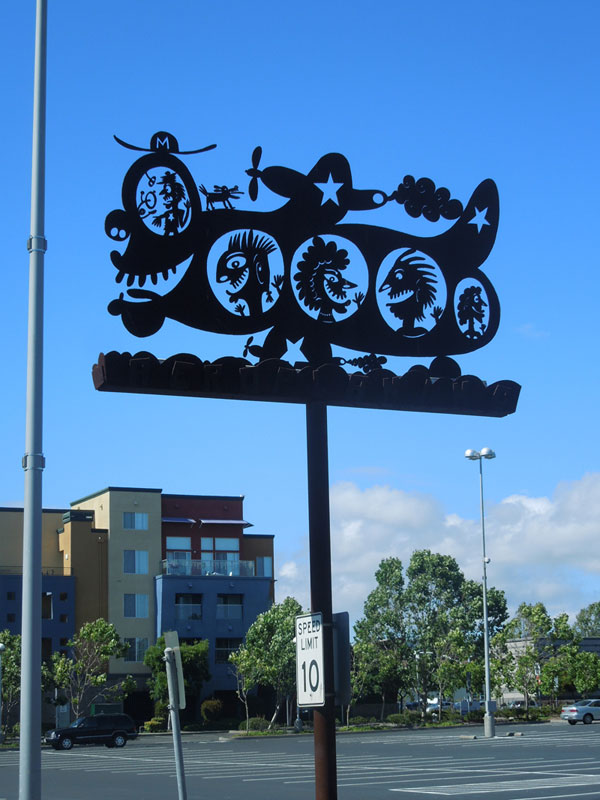 Below, some Photos of the Show in Joshua Tree, California, spring 2012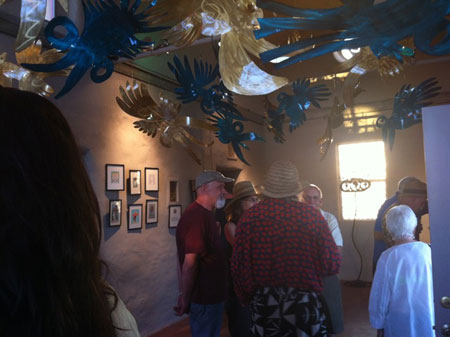 Birds over Birds at Harrison House, spring 2012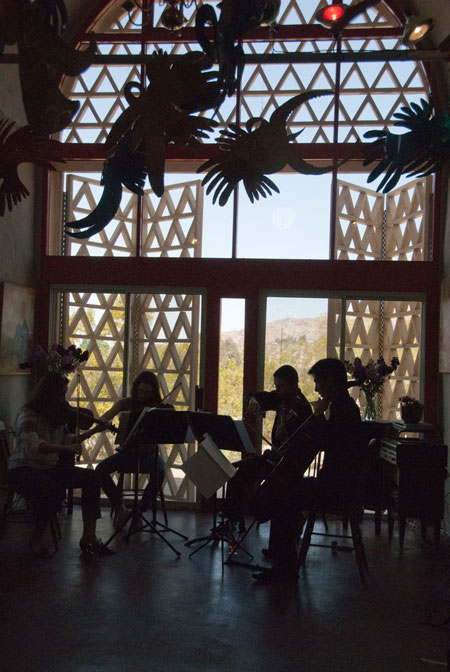 Music for Birds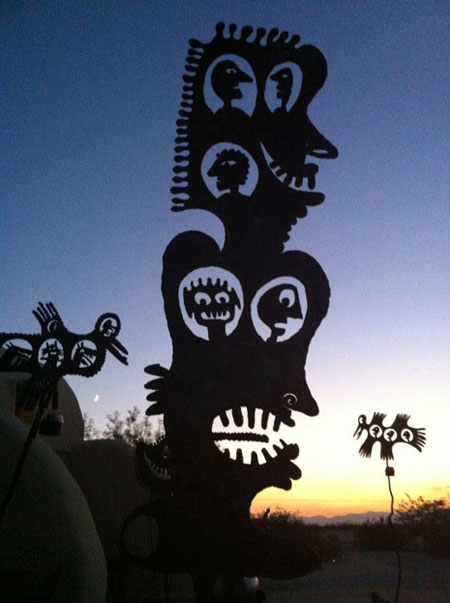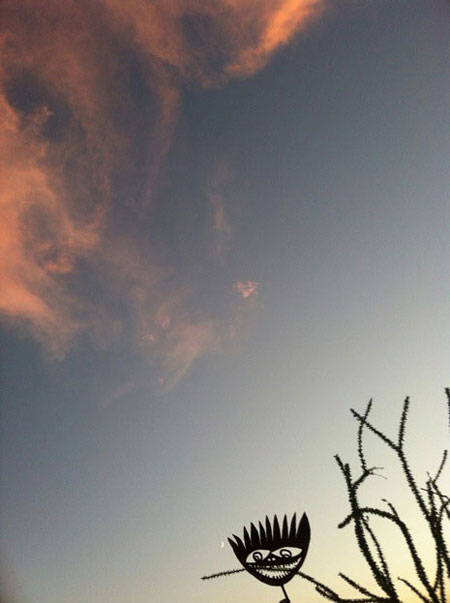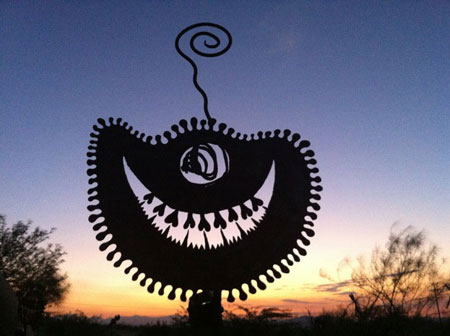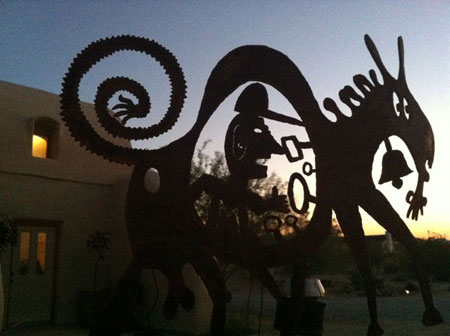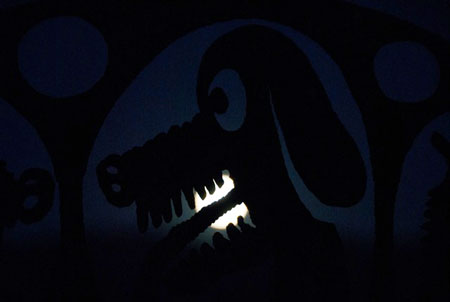 Full moon over Joshua Tree, Ca.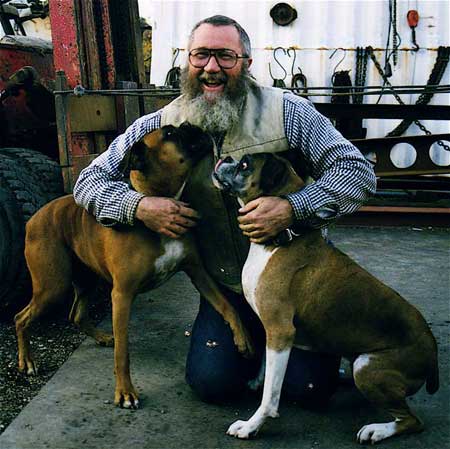 Mark Bulwinkle and his two assistants, Bouncer and Doo Dah, in 1998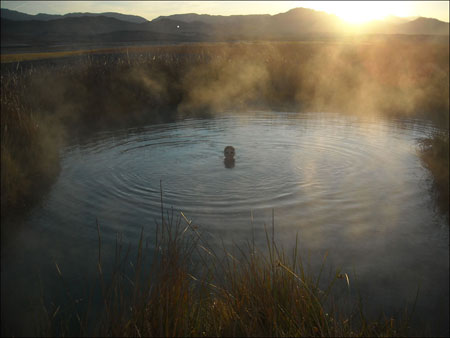 Centered at dawn in hot water, Barbara Gregory in Shoshone, California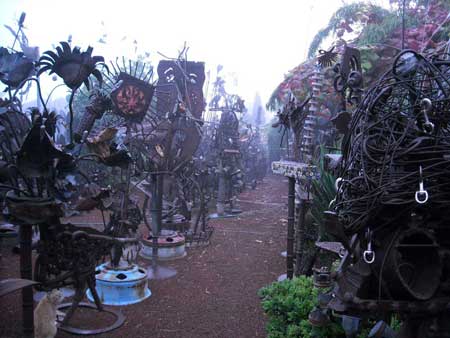 Morning fog with orange cat at Bulwinkleland, 2011(click on The Steel Nursery below)
Early August is sunflower time in California. Too soon the celebration always ends.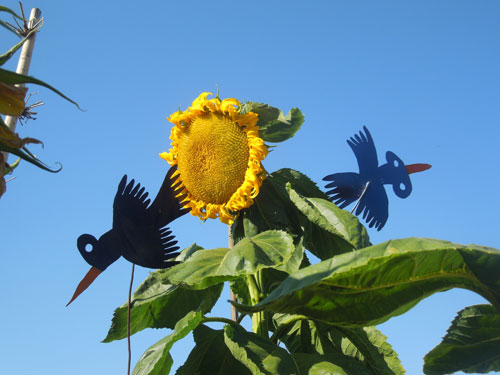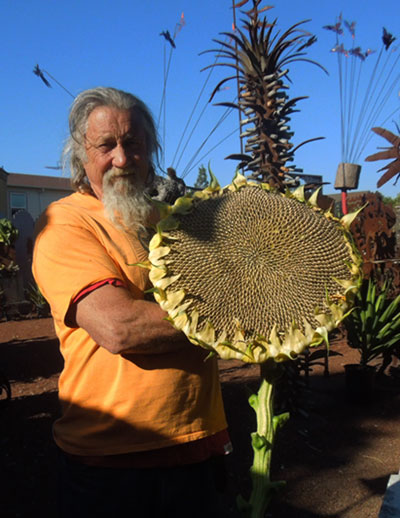 The Great California Pizza Plant, 2012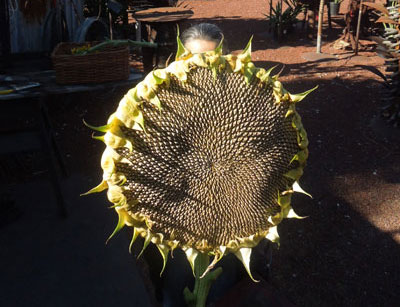 Tin can beeyouteeousness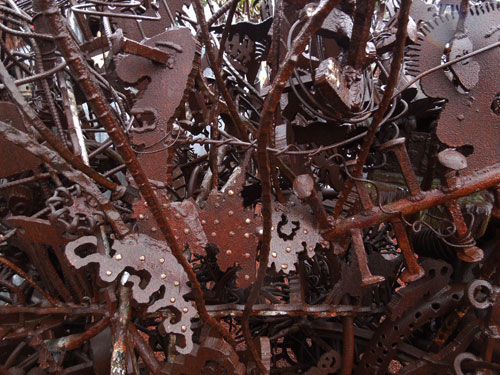 Blood Money, 1975 - 2005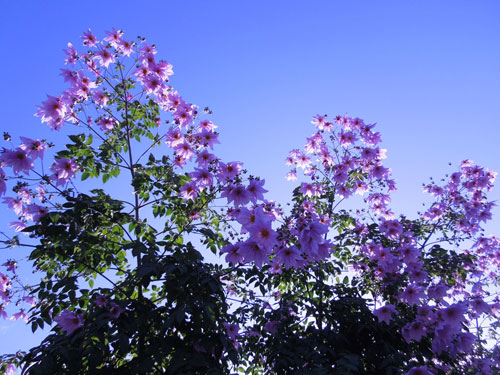 Late Fall, California Style beautyousness, 2012
Bulwinkle Plaza, Emeryville/Oakland, Ca
Children's Subway Tiles in Boston
A walk around the garden in August
All contents copyright Mark Bulwinkle, first publication, 2009
Click on each picture below and above to see what that picture is thinking!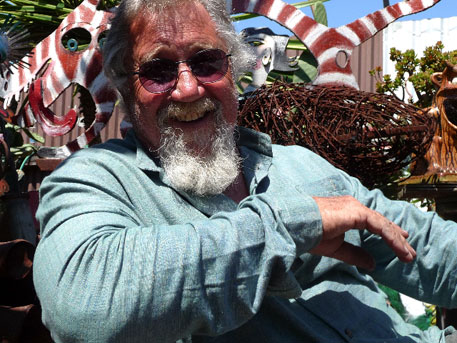 The Old Dog as photographed by Eva Soltes,Harrison House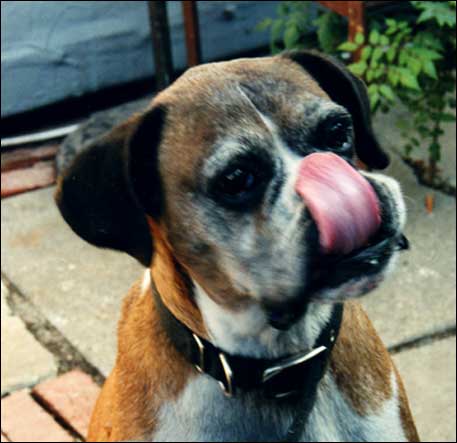 Dooh-Dah, best friend and most honest art critic I have ever known.
"No government or corporate sponsored person or committee will ever have any
interest in finding or establishing the truth about anything. They will only ever be
interested in inventing truth. If you want to find out the truth about anything,
you must think your truth up yourself and be satisfied with it. Woooof."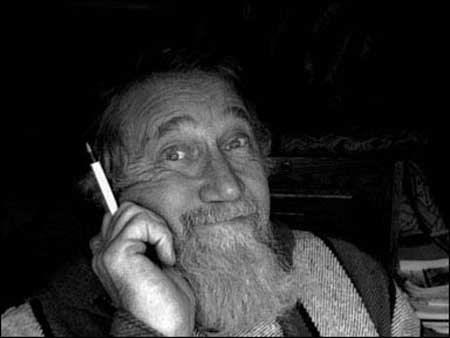 "Oh no, another random thought."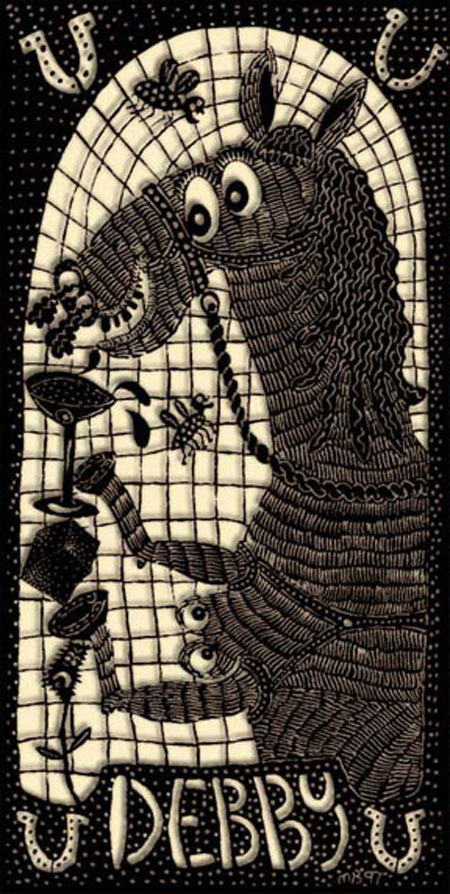 A good bar tender is more useful than a great doctor any day.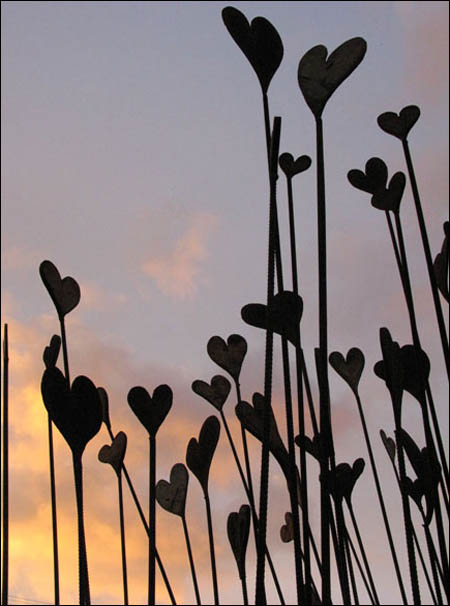 Hearts my garden grows hearts for me.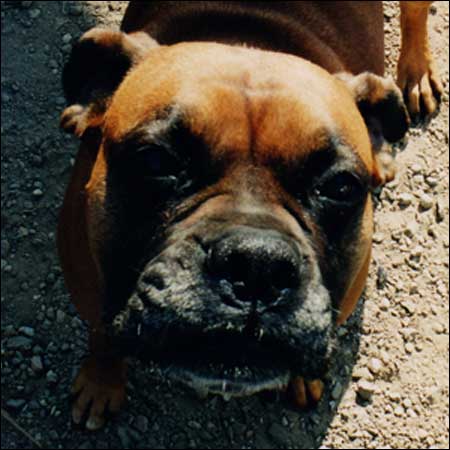 Bouncer the big boned gal .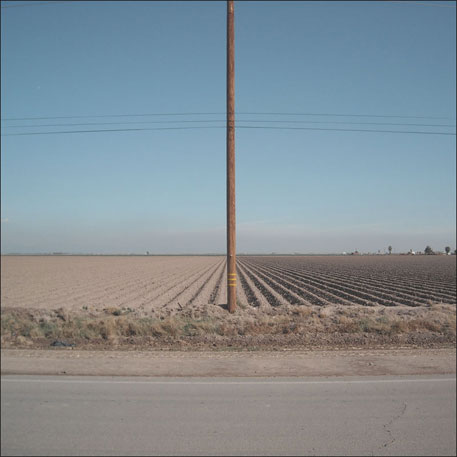 Life Against Death in Calexico, California.