The Rock Houses of Boron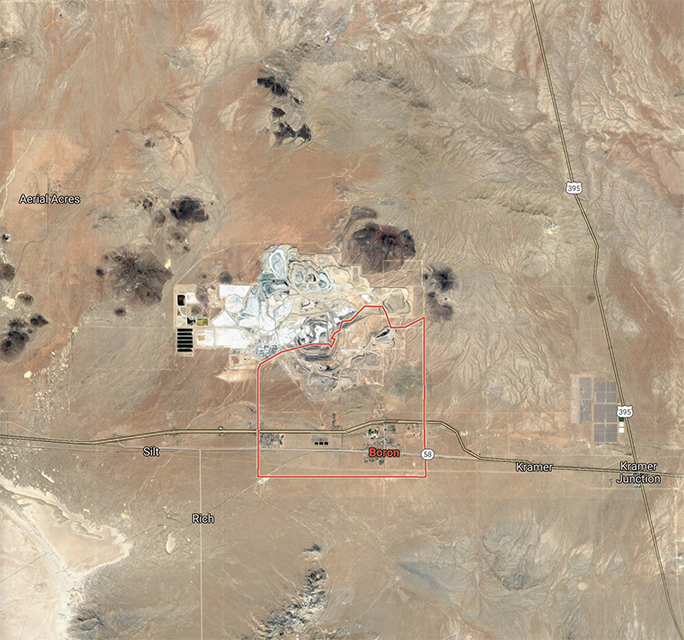 Mar-a-Lago ain't got nothin' on this place!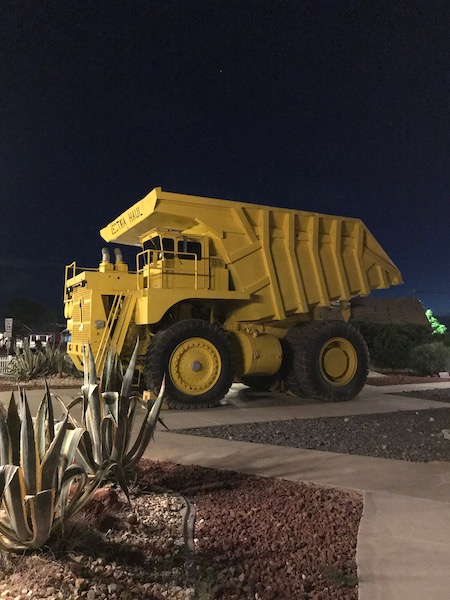 On one of my many trips across the Mojave Desert I got stuck in Boron, California
for the night. A FedX truck had crashed down near Kramer Junction and it took Cal Trans
about fifteen hours to clean the mess up and medivac the unfortunate driver out to a hospital.
Bad, bad luck. So I stayed over in a motel on the old road, Twenty Mule Team. I got a good rest
and the next morning drove around town to see the old homes made of local stones which
were dragged home frome the mine - mine tailings homes. I was reminded of a man I
worked with in a ship yard many years ago. Jimmy was his name, a farm boy from
Oregon. In his lunch box, Jimmy made sure that every day he worked at that yard he brought
home at least one object pilferred from the job. I worked with Jimmy for six years
before moving on to greener pastures, so to speak. Jimmy lived in a one room apartment,
and I often wondered what it must have looked like in there after six years of hauling stuff
home in his lunch box. So, I guess this page is a sort of homage to Jimmy and all the
other resourceful Jimmies n' Jennies who build their homes from the stuff their bosses throw away.
My hat is off to you, Jimmy MacLaine, wherever you and your lunch box may have found a happy home.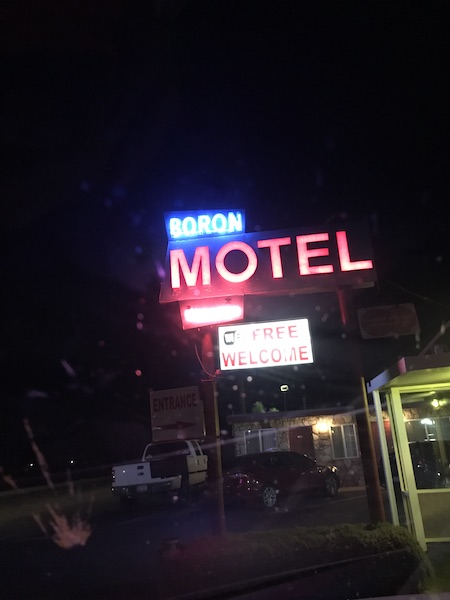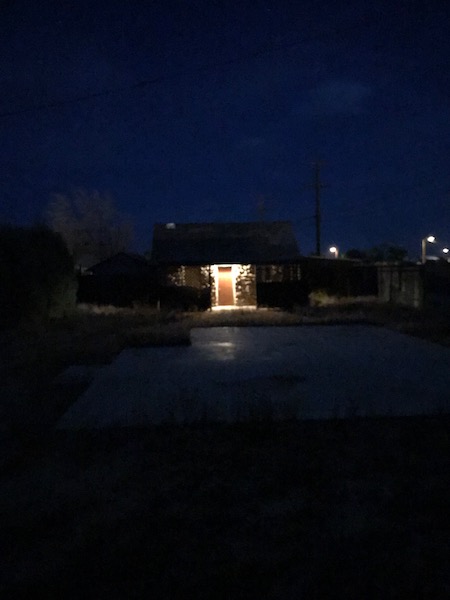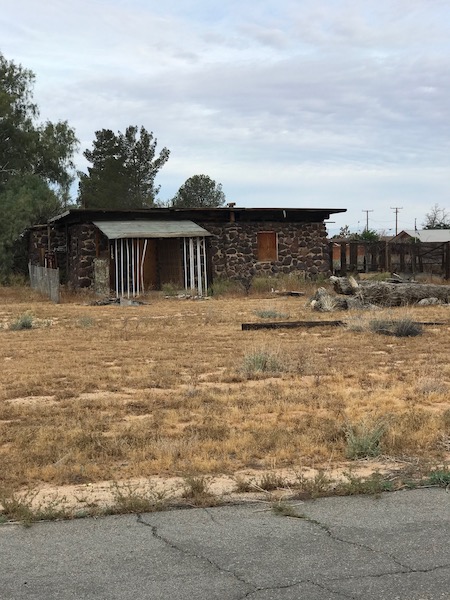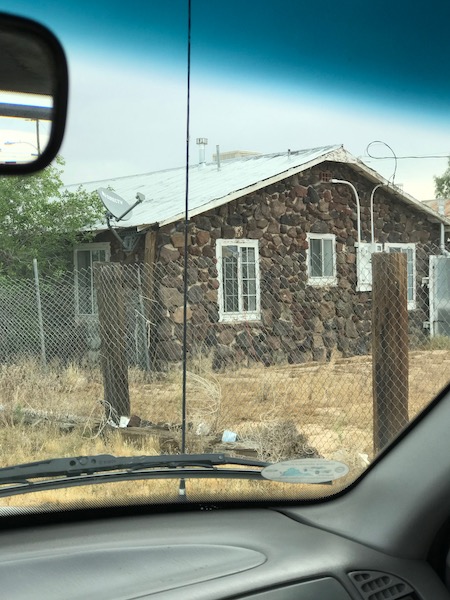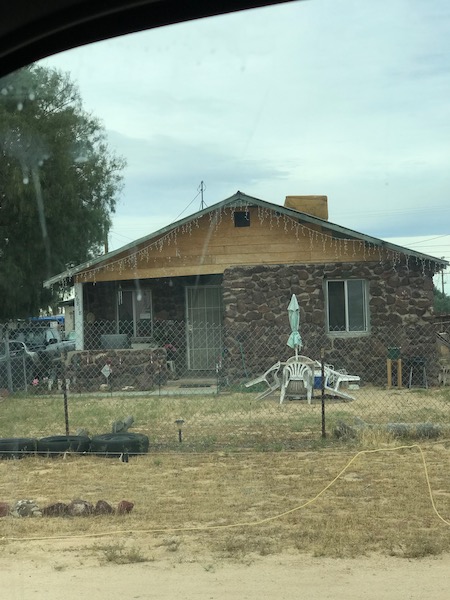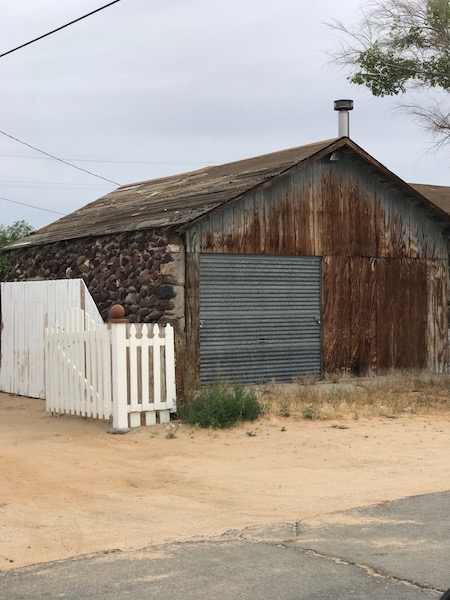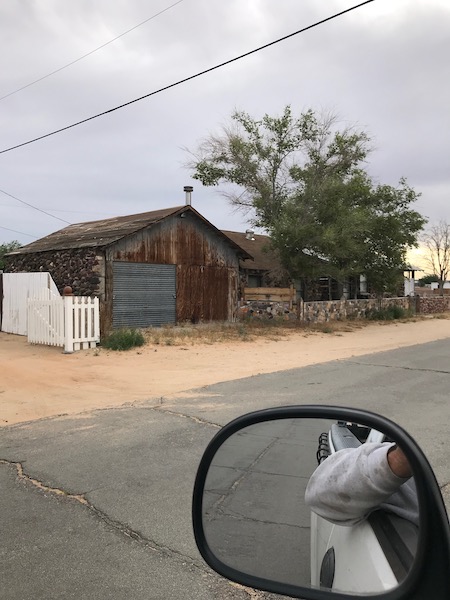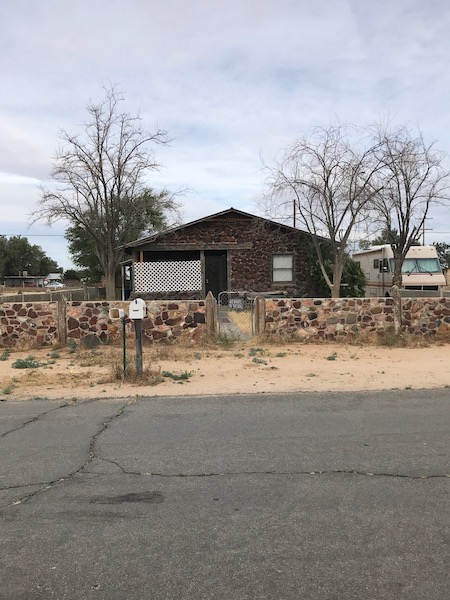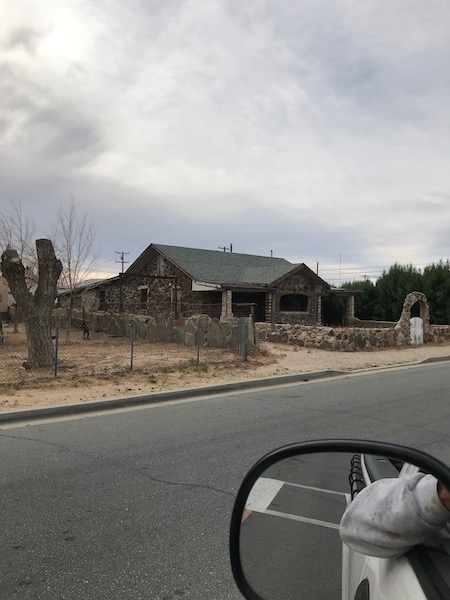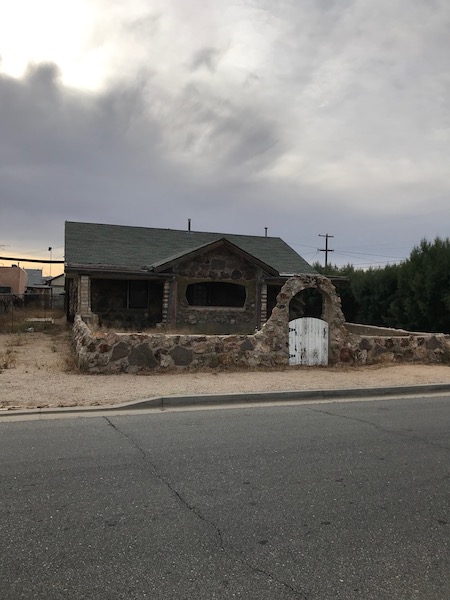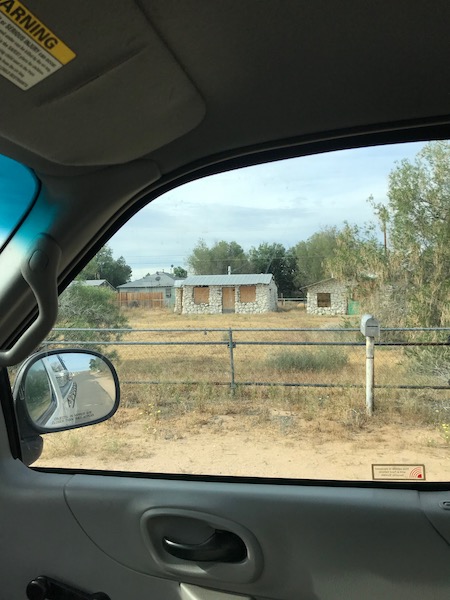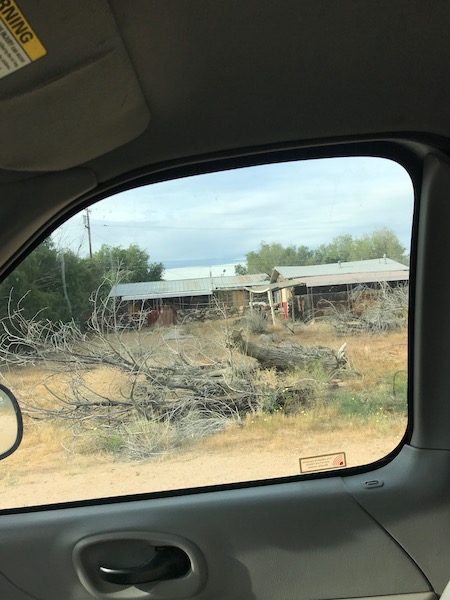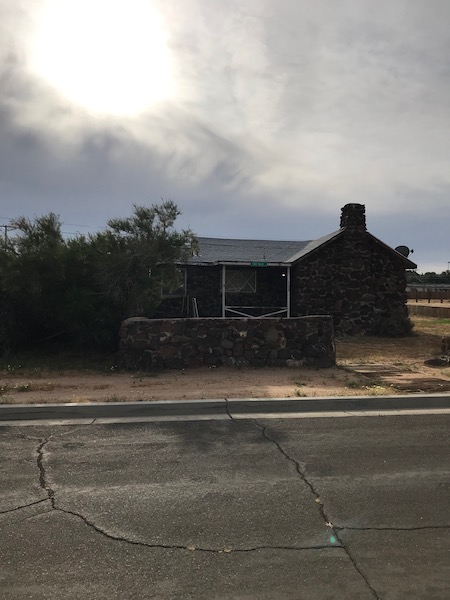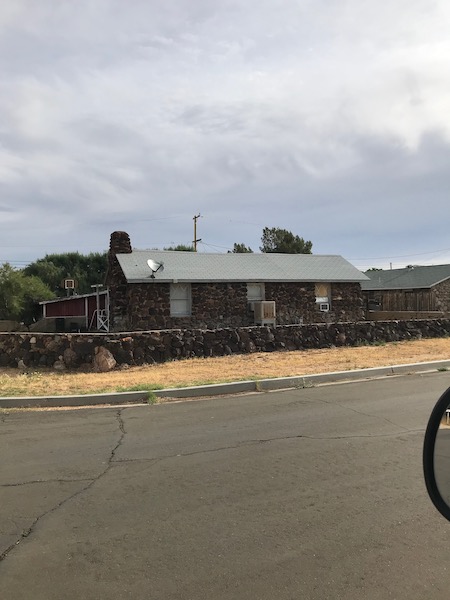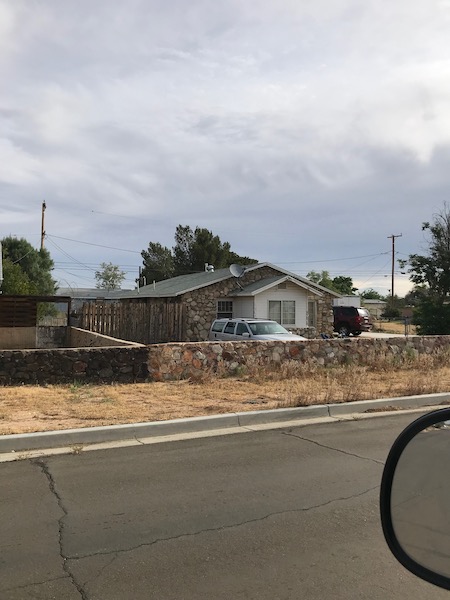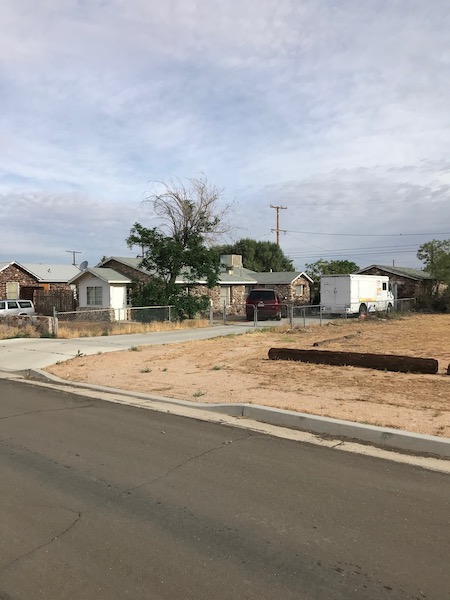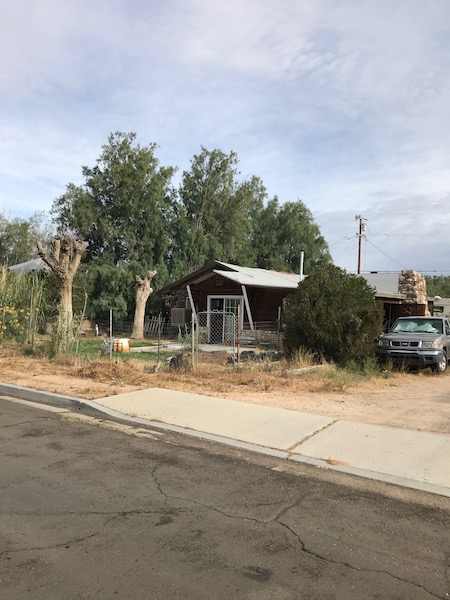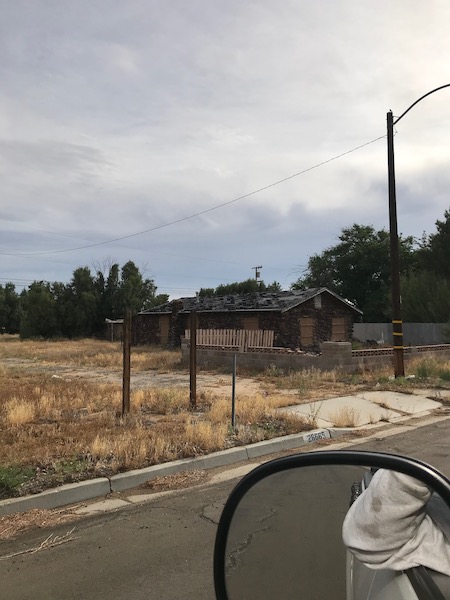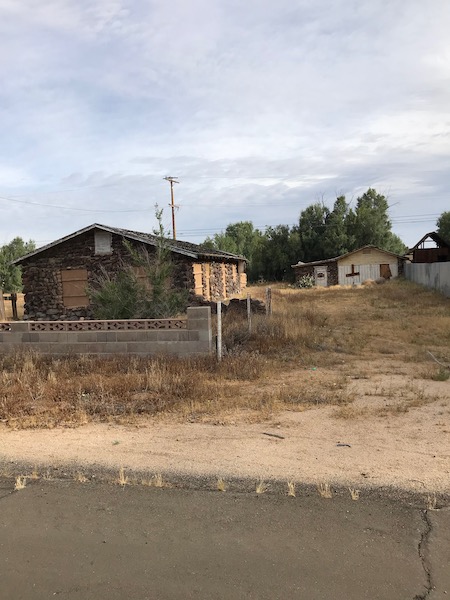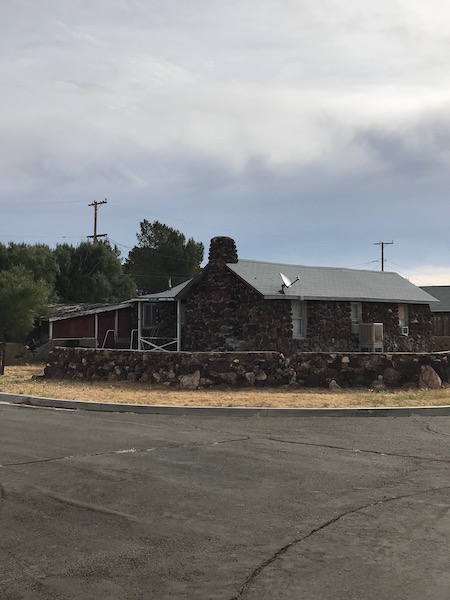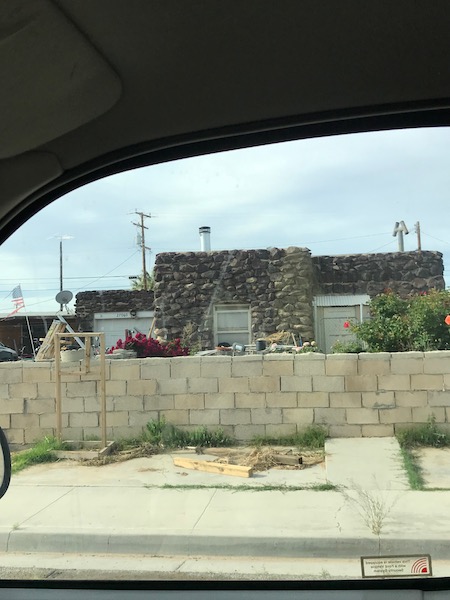 And since there is no other place around the place,
I guess this must be the place!