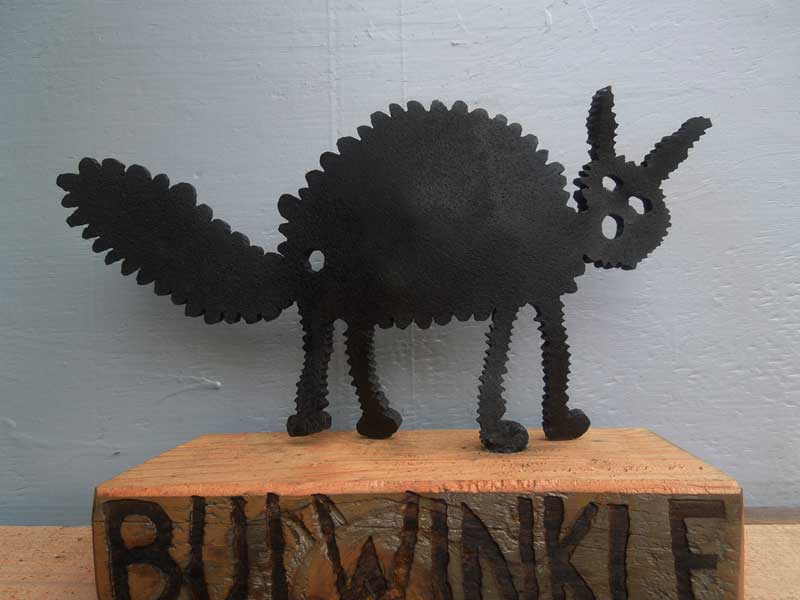 "Desert Varmint 13"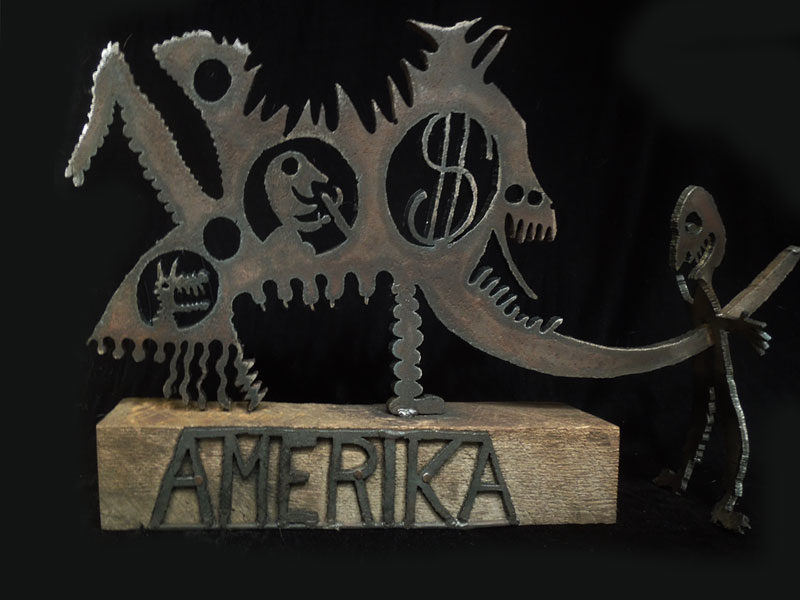 "Amerika," created especially for the 2012 Calition for the Homeless Art Auction in San Francisco, California.
- A fine public art proposal for The City of You-Name-It, U.S.A. -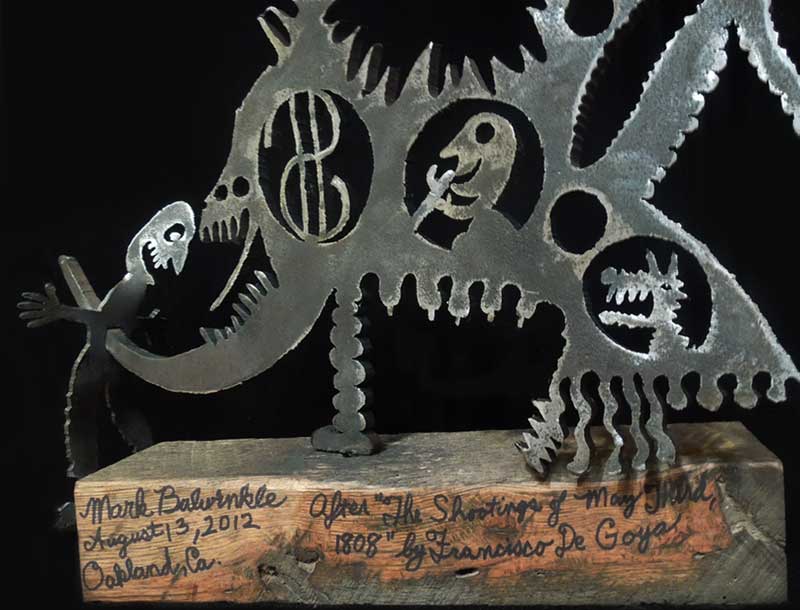 Hand burned steel mounted on oak, After Francisco De Goya's "The Shootings of May Third, 1808." 2012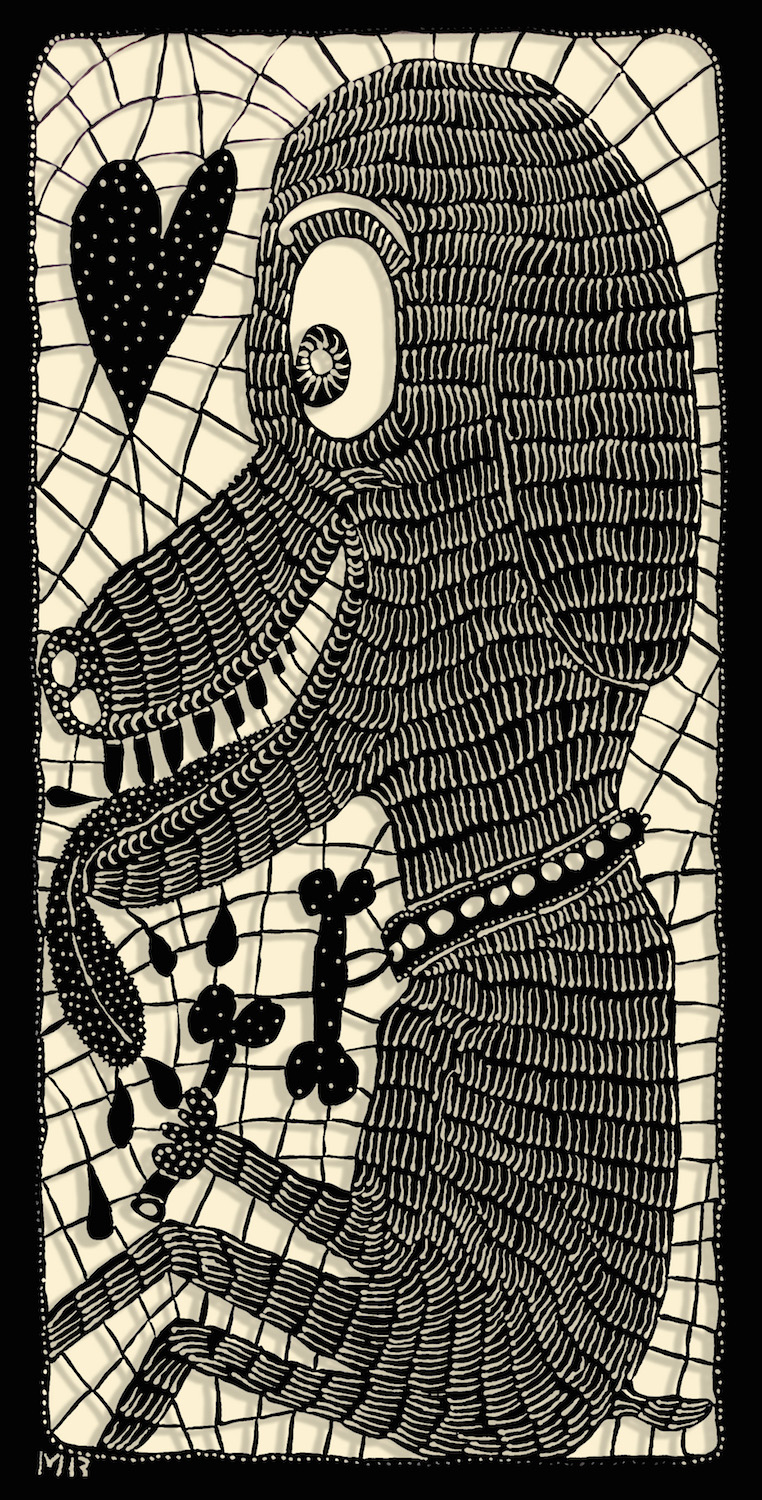 2018
The Pooch, or "Lover Dog." Torch cut sheet steel door about seven feet tall.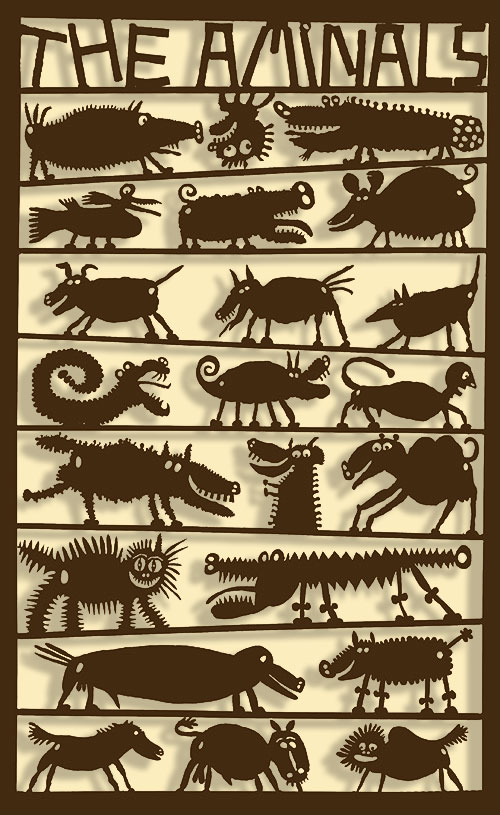 "The Aminals" Hand cut steel door, 2018